Logging In (and Tips for Common Problems)
1. Click the Log in link at the top right of the Moodle home page. 

2. On the next screen, click the logo for YOUR school.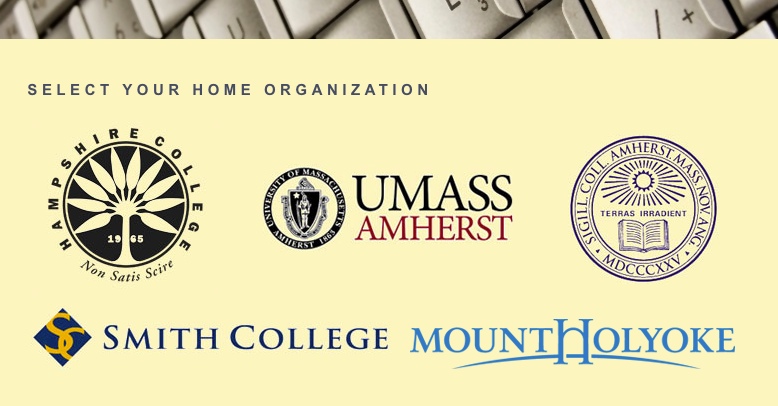 If you are a Hampshire student, click Hampshire.
If you are a Mt Holyoke Student, click Mt. Holyoke.
If you are an Amherst student, click Amherst.
If you are a Smith student, click Smith.
If you are a UMass student, click UMass.
3. Log in using the credentials you usually use to access your accounts at YOUR school. This is identical to logging into your email or other school services.
If you have trouble here, contact the Help Desk at YOUR college.
4. You will come back to the Hampshire moodle.
Last modified: Thursday, August 14, 2014, 2:44 PM