Page
How to Edit Your Profile
Your profile contains information about, and preferences for, your Moodle account. Most of the information is added automatically.
Find your Settings block and click My Profile Settings > Edit Profile.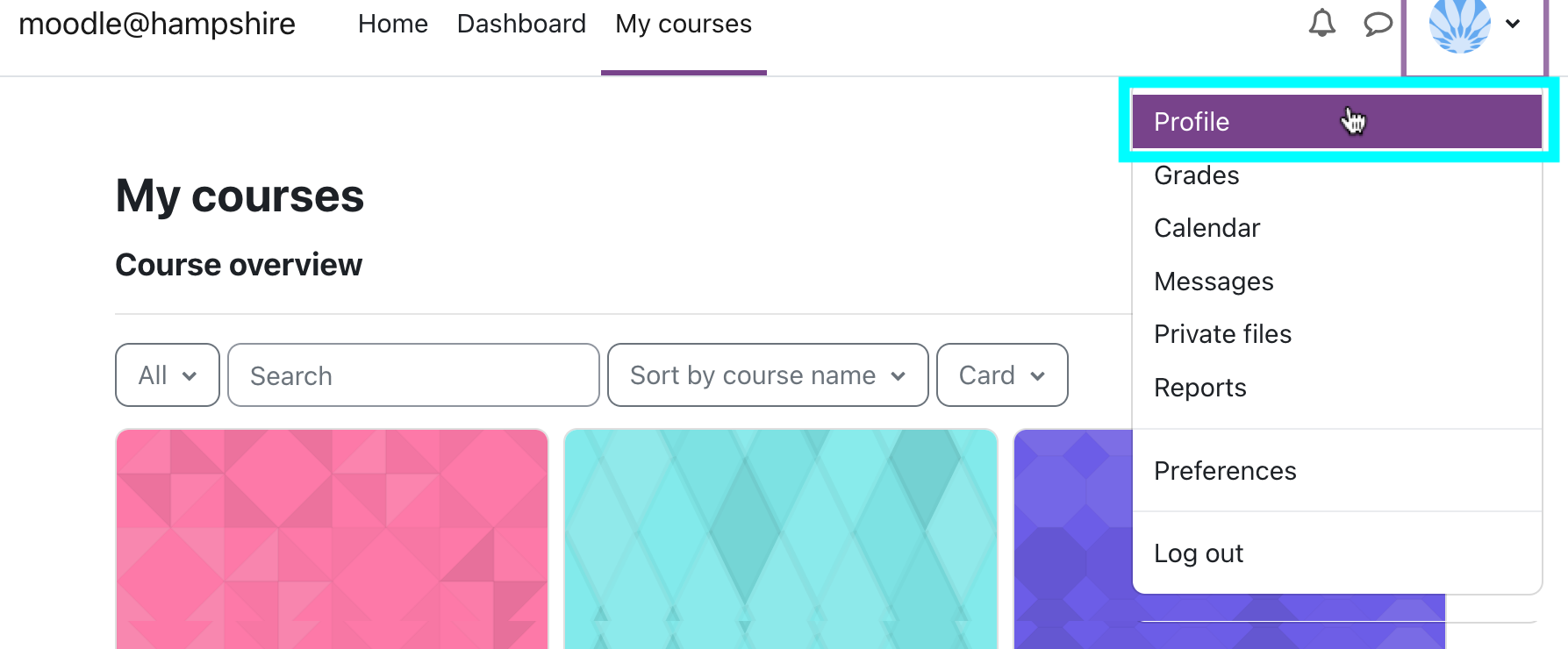 Edit Profile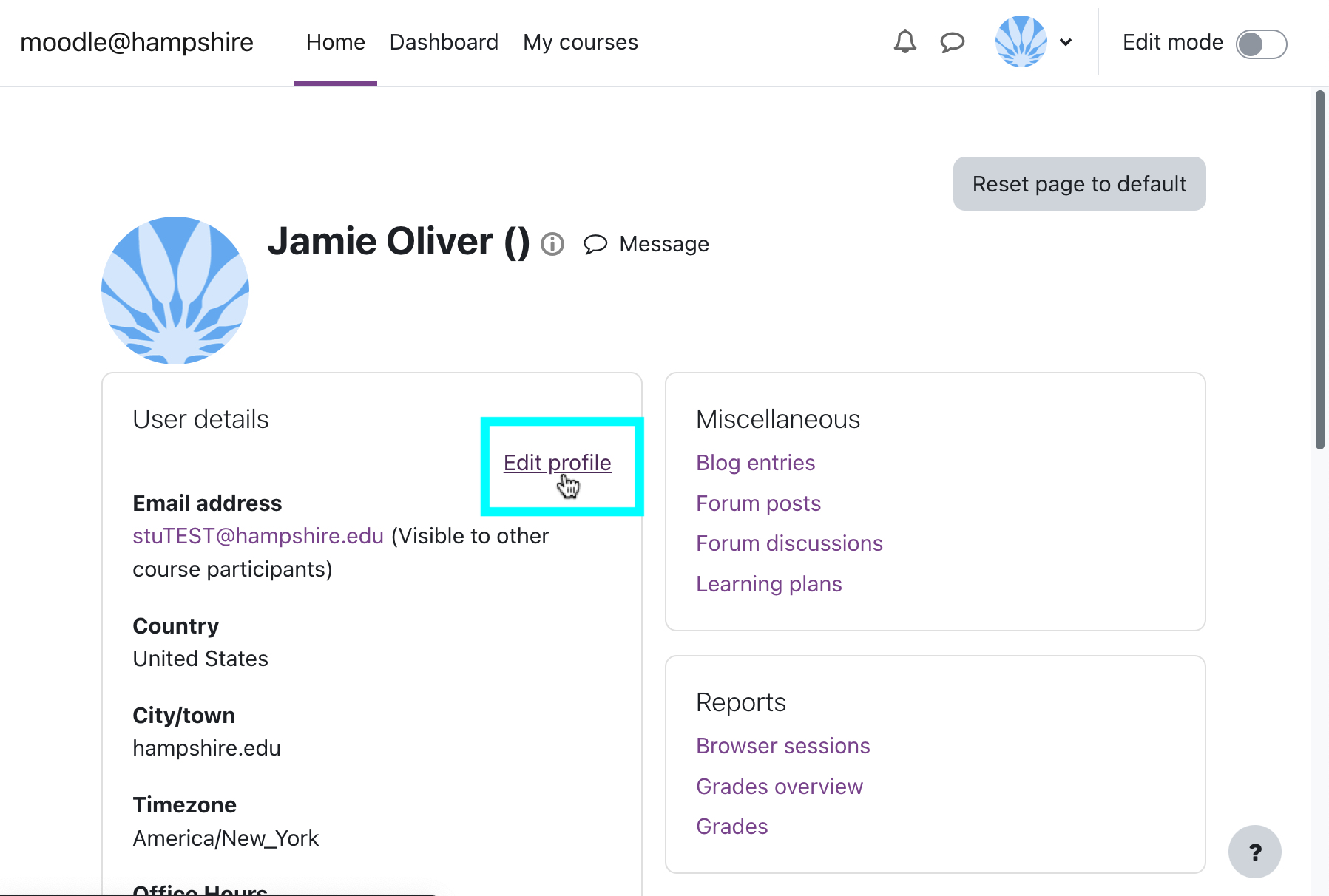 General Settings: We suggest leaving most things in this section alone as some of them will affect Moodle functionality.
Your Photo: Moodle automatically pulls in existing ID pictures from our OneCard system. If you upload a new one it will just be erased the next day- sorry!
What you can change: Feel free to change forum subscription and tracking options. Add the phonetic pronunciation of your first and last name, or go to the dirctory to update your pronouns https://directory.hampshire.edu/.
Important! After you are finished, click the "Update profile" button at the bottom of the page.
Last modified: Friday, September 1, 2023, 11:06 AM