The Blocks Drawer opens and closes with the tab on the right.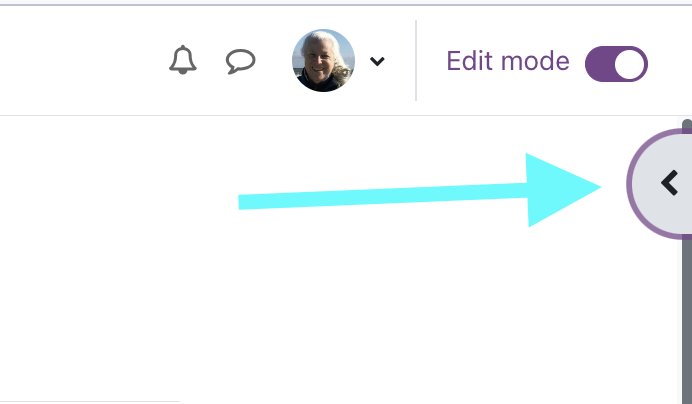 Reorder Blocks
To reorder your blocks drawer, turn on edit and use the tools that appear in the upper right of each block. The plus sign moves blocks. Click and drag the block where you want it and drop it in place.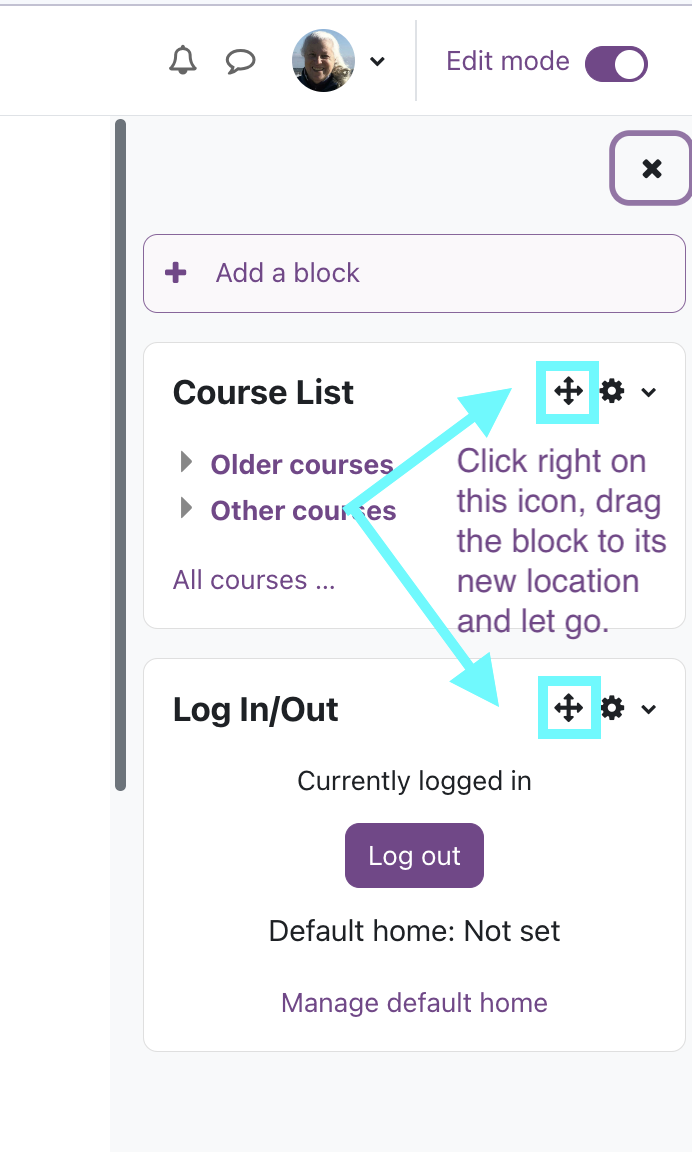 Filter Courses
Go to All Courses in the Blocks Drawer and use the search feature.
Video of the Blocks Drawer

Last modified: Sunday, July 30, 2023, 10:34 AM