Quickmail is now the horizonal menu under "More"
2. Click Compose New Email
3. Choose the recipients for your email.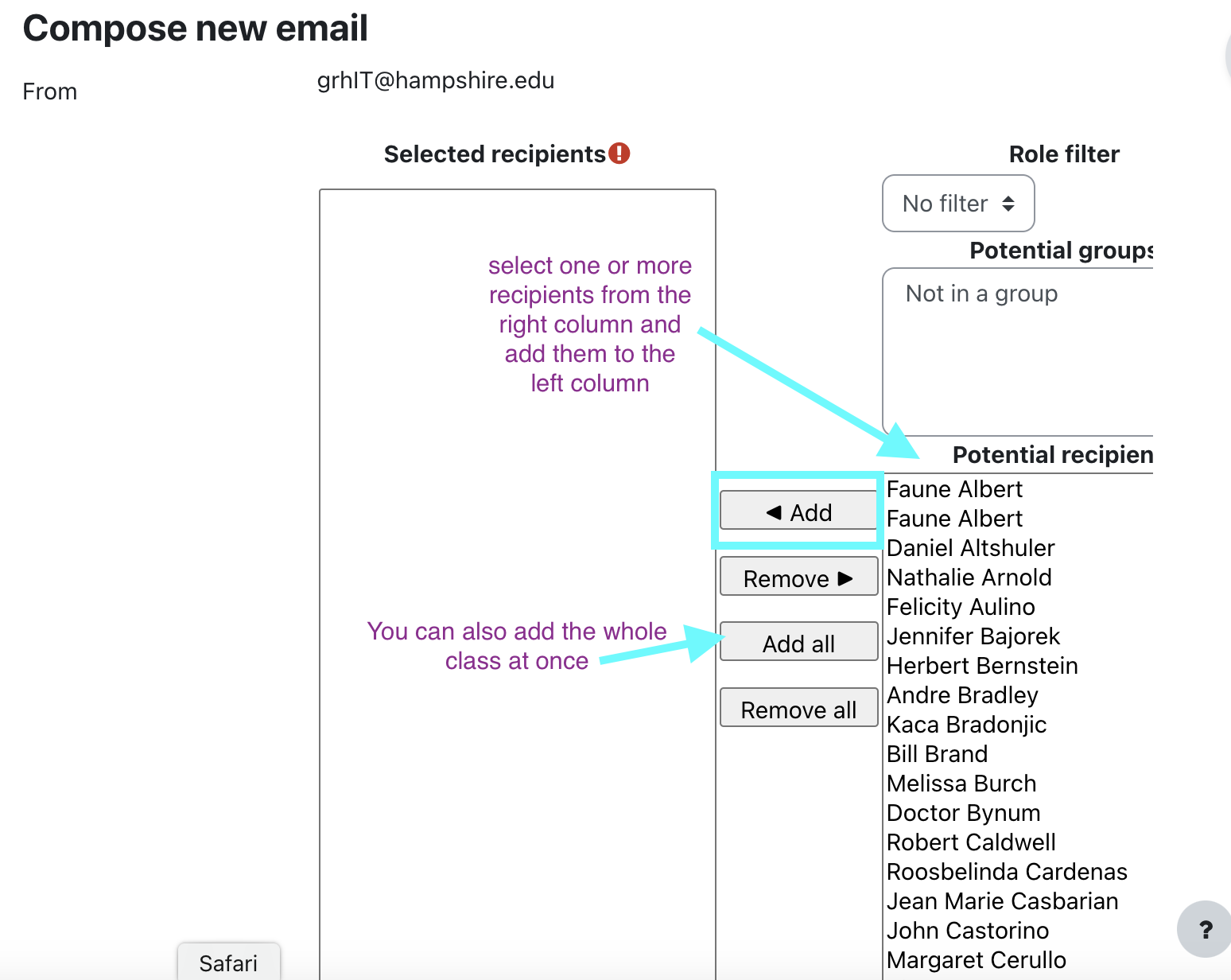 Choose from the list on the right.
Click the person's name and...
Click the add button.
Or, click Add all.
You can limit your view to only students, waitlist students, TA's, etc by using the Role Filter menu.
4. You'll see your recipients list on the left.
You can ignore the business about "sections".
5. Scroll down and compose your email.
You can add an attachment if you like.
A subject is required.
Write your message.
Select a signature if you've set one up in the Quickmail Block.
Get a copy of the email. By default, you will receive a copy.
6. Click Send Email.
Or, you can save a draft and send it later.
Note: After clicking send, you will go to a new screen to view your Quickmail history. If it returns you to the Quickmail screen above, the message did not send and there is likely a field missing- check the Subject field or elsewhere for a "this is missing" message.
Last modified: Sunday, July 30, 2023, 10:39 AM